WELLNESS HOTEL BABYLON is near the centre of Liberec, a regional capital in North Bohemia, in the Liberec valley between the Jested Ridge and the Jizera Mountains.
It is very easily accessible be car, coach and train.
If you travel from Prague, you can reach us within an hour along the D10 motorway or the R/35 speed road. Class I roads will take you here fast from Hradec Kralove, Usti nad Labem, Germany's Zittau and the Polish towns of Zgorzelec and Jelenia Gora. From exit 21 (Liberec centre) it is just 400 metres.
From Dresden it will take 2 hours and from Wroclaw approximately 2.5 hours by car.
If you get here by train or coach, follow the signs showing the way from the railway station all the way to CENTRUM BABYLON and iQLANDIA with iQPARK. You will reach us in 10 minutes on foot.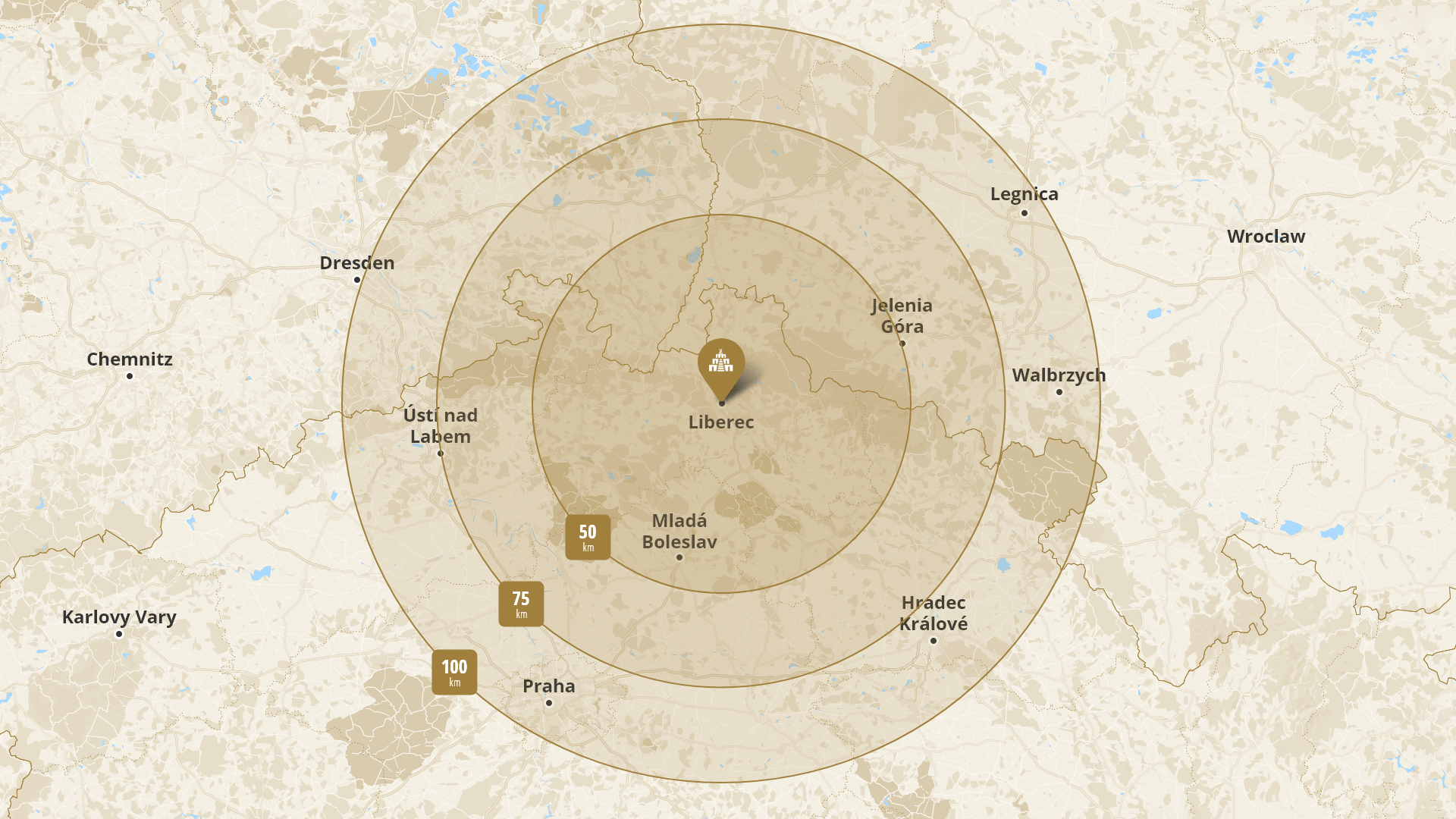 Plan your route